La escuela de Pitch & Putt
Pitch and Putt Vallromanes, new era.
When I started to play Pitch and Putt 25 years ago, it was here in Pitch and Putt Vallromanes. I never tought that I was becoming one of the pioneers of the game in Catalonia. I can proudly say I was a part of this club´s team that won five editions of the Catalan regional championship by teams, the most important legue in Catalonia. Vallromanes has been the only club to conquer five titles of this competition and to own the physical trophy of it. Even more proudly I can say I was part of the first Catalan regional team, that played Ireland in Solius, the first Pitch and Putt course in Catalonia. The 20th anniversary of their closing is being celebrated this year by the Catalan Pitch and Putt Federation. After all this I dedicated many years of my life to profesional golf, a brotherly sport that I am a profesional player and teacher at. Teaching golf has taught me loads of experience and knowledge, approaching me to other professionals and amateurs of all ages and types. It is a wonderful surprise to be able to direct Pitch and Putt Vallromanes after all this and from a different perspective as the direction of a course is. It is a challenge and a reward to be able to take care of such a great facility that has that much history into it, and that my job is help players of all levels to enjoy this track as much as I did for many years. Pitch and Putt Vallromanes has been a historical landmark during all this years and we hope to keep it that way in the future by leading the adaptation of Pitch and Putt to the new ages.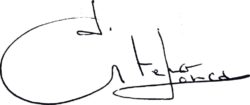 The Pitch and Putt Vallromanes academy is directed by José Atero, the director of the facility. Jose states that Pitch and Putt must be played through the knowledge of the swing technique so the players can be efficient in their movements and use all their potential. His philosophy is to adapt to the natural movements of each players and then create and teach the foundations of the swing from there. For this line of teaching is vital to have qualified and experienced professionals in our roster like our pros.
Pitch and Putt Vallromanes has great practice facilities as well as a challenging course. The driving range is 220 yards long and has 30 spaces to hit balls from (15 of them under a roof). The putting Green in wide and receives the same treatment as the course greens, always being in optimal condition for practice. The club also has a chipping area with a bunker in order to practice scrambling, a key part of the game. Vallromanes is now working on recovering the driving range lighting so this will allow a wider schedule for the usage of the practice facilities.
Pitch and Putt Vallromanes can ensure the quality of the academy through the achievements of the Pitch and Putt and golf players that started learning about golf here.